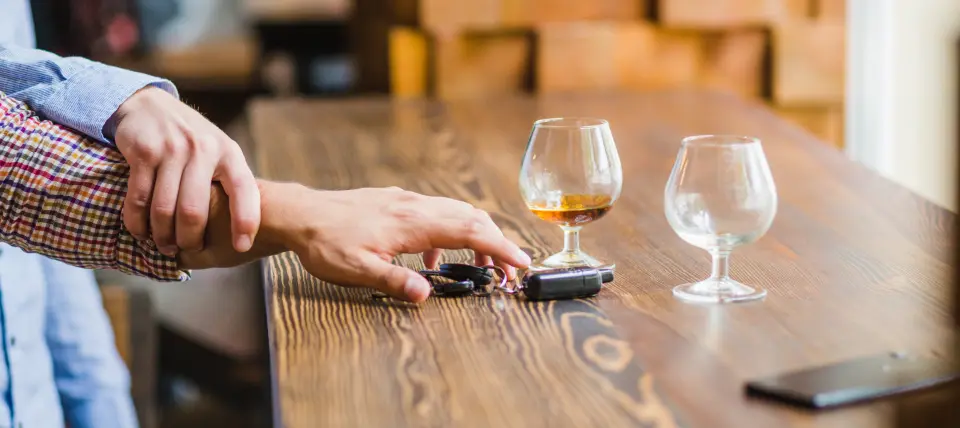 Reno's nightlife is a cornerstone of our culture and economy. Some of our biggest local attractions are the numerous bar crawls that occur throughout the year. These often seasonal-themed alcohol excursions draw large amounts of people, all of whom are looking for a good night out on the town. However, it can also be a magnet for both public and individual legal issues. These large public gatherings, mixed with alcohol, can result in personal injuries and arrests during and after the events. Studies have shown that nearly 25% of all unintentional, and 10% of intentional injuries, around the world can be attributed to drinking events such as bar crawls. Even if you've just had a few before you get behind the wheel to head back home, you can still find yourself facing serious legal ramifications for drunk driving or other alcohol related activities.
It's important to know the laws and consequences regarding DUIs in Nevada. Depending on the case and the offense, the penalties can include heavy fines, license revocation, and even jail time. If you're of or over the legal drinking age of 21 in Nevada and are found to have a BAC (Blood Alcohol Content) of over 0.08% while behind the wheel, you could face any of the following for a first-time offense if convicted:
License revocation for 90 days
Jail sentence of 2 days to 6 months
96 hours of community service
Fine of $400 to $1000
If you are pulled over and an officer requests a BAC test, you must comply. Refusing to do so gives the officer permission to use force and arrest you for resisting. Nevada also has an Implied Consent Law pertaining to BAC testing. Basically, once you get behind the wheel, you are giving your implied consent to be tested for alcohol in your system in the hypothetical event that you are pulled over. Refusing a BAC test will also result in a one-year minimum license revocation. Although driving under the influence is taken very seriously in Nevada, public intoxication is not a crime in our state. It is not against the law for you to be inebriated in public during one of Reno's bar crawls. If an officer tries to arrest you for such a charge, be respectful but know your rights. There is no legal penalty for public intoxication in Nevada. It is important to note, however, that intoxication is not a legal excuse for committing a crime while under the influence. There is also the protective custody rule in Nevada, wherein officers can take you in if they feel you are a threat to yourself or to others while intoxicated. If you are taken into custody, officers may try to charge you with crimes related to public intoxication. In this case, it's very important to have strong legal defense against what might be unwarranted charges.