I've fought and won my entire life. Now let me fight for you.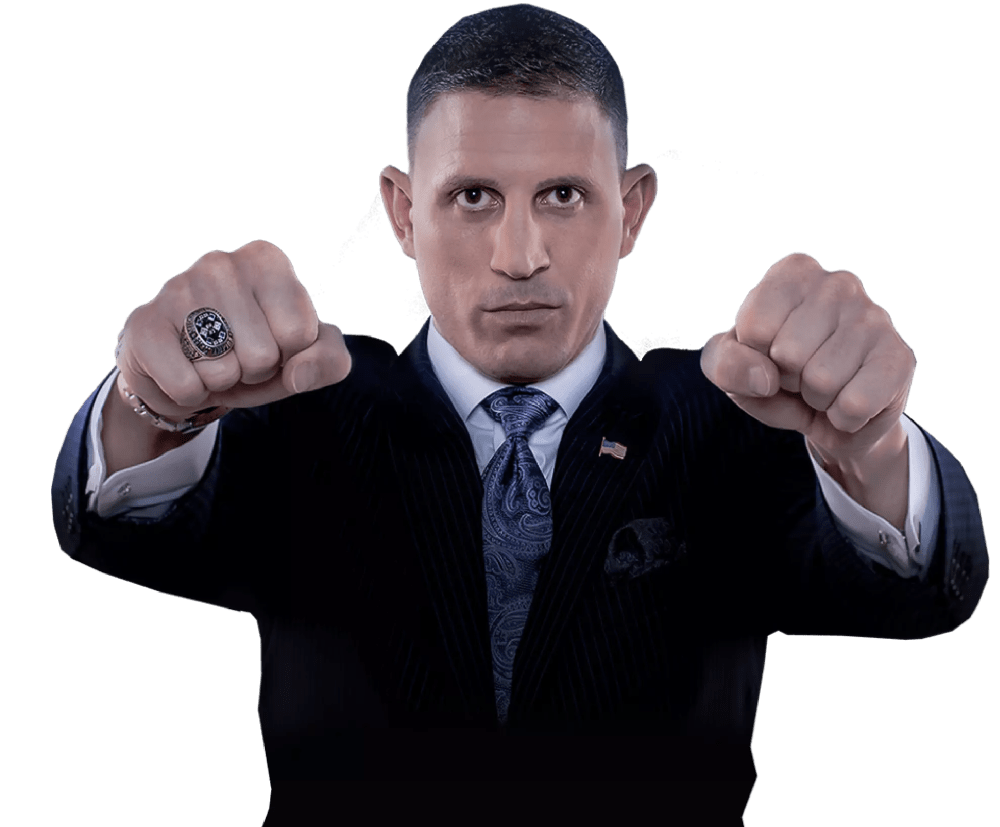 Decades Of Combined Experience
24/7 Availability, Personalized Service
Trustworthy & Respectable
Joey Gilbert Fights For You
In the face of a legal challenge, who will you put in your corner? Whether you're up against serious legal charges or you're fighting for the compensation rightfully due to you after an accident, the right attorney could make all the difference in the outcome of your case. Choose to work with Joey Gilbert Law and you'll have a team of experienced Reno lawyers on your side from start to finish. Aggressive in our approach and respected in our field, we can be trusted to champion for your rights all the way through. For 24/7 representation that won't back down, contact us today.
"Sacrifice and determination delivers results.
I've always outworked my competition."
DUI
At Joey Gilbert Law, we provide unparalleled services for a number of DUI-related matters. Whether this is your first DUI or subsequent offense, you can trust that our firm will treat you with the highest level of respect and professionalism. We understand how overwhelming these situation may be, but it's important to remember that an arrest is not a conviction. There is still time to build a compelling case on your behalf.
PERSONAL INJURY
When you need a hard-hitting personal injury attorney in Reno to help you recover compensation for your medical bills, lost income, and other damages, you can trust in Joey Gilbert Law. Our lawyers have committed their careers to fighting on behalf of the injured, and we have the experience and resources to see you through every step of the personal injury claim process.
IMMIGRATION LAW
At Joey Gilbert Law, and through our partners assist individuals, families, and employers in sponsoring foreign citizens through petitions with USCIS. We also handle immigration matters regarding applications to replace permanent resident cards (green cards) and applications for naturalization (citizenship). Backed by extensive experience and resources, our team takes a personalized approach toward handling all legal work involved in order to reduce the chances of delays and denials. We want to help our clients' immigration dreams become a reality.
DEFENSE
At Joey Gilbert Law, we know that when you have been charged with a crime in Nevada, time is of the essence. That's why our defense lawyers are prepared to begin working on your case from the moment you reach out to us for help. In addition to being here when you need us most, our lawyers are also committed to doing whatever it takes to fight for your rights, freedom, and future.
FAMILY LAW
At Joey Gilbert Law, our Reno family lawyers are passionate about protecting the rights of individuals and families throughout Northern Nevada in a range of family law matters. We take the time to understand clients' unique situations, needs and goals, and work closely with them to achieve the best possible outcomes. We're here to guide you through each step of the process.
ESTATE PLANNING
Estate planning is for everyone, not just "retired" people, it also is not just for the "wealthy". Unfortunately, none of us know when our time on this earth will end or when we may get sick or have an accident and by having an estate plan early in life, you know you are covered should anything unexpected occur. Many people wait until it is too late and someone is in the hospital and then they may not have the competency to sign documents due to an illness, medication, surgery, or accident etc. and it is not uncommon that it is people in their 30-50's who are the ones without an estate plan in place to help during that difficult time.
BUSINESS LAW
Incorporating your venture may be one of the best decisions you can make to protect your private assets as a business owner. A corporate structure creates a corporate veil that – legally – will separate personal assets from a business's assets and liabilities (debts). Your investment into a corporate veil can prevent lawsuits and other adverse actions against your business from targeting the personal assets of the business owner; such as, personal savings, investments, home, retirement, and other personal valuables.
Take Control Of Your Case.
Contact Joey Gilbert Law 24/7: 775-210-1501
Our team at Joey Gilbert Law can provide top-notch services thanks to the cohesive efforts and sheer determination of our legal team. Our Reno team has many years of experience in addressing various kinds of criminal defense and personal injury matters. If you have been injured because of negligence or you have been accused of a crime, we are here to help you face this situation as quickly and strategically as possible. Get to know our team to see how they can help you protect your rights and pursue a positive future.
Today, Joey Gilbert continues to fight, not in the ring, but in the court.
You want Joey in your corner to fight for you and your rights.
Darbie
Joey Gilbert Law Client
"I was involved in a serious motor accident, and didn't have any health insurance mid treatment post accident. I came to Joey's office, and was assisted by his paralegal Diana Sims who was very helpful an detailed about the case. She and Mr. Stevenson were able to get me a substantial settlement. I highly recommend Joey Gilbert law to anyone who has been in an accident as well."
Darbie
Joey Gilbert Law Client
"I was involved in a serious motor accident, and didn't have any health insurance mid treatment post accident. I came to Joey's office, and was assisted by his paralegal Diana Sims who was very helpful an detailed about the case. She and Mr. Stevenson were able to get me a substantial settlement. I highly recommend Joey Gilbert law to anyone who has been in an accident as well."
Darbie
Joey Gilbert Law Client
"I was involved in a serious motor accident, and didn't have any health insurance mid treatment post accident. I came to Joey's office, and was assisted by his paralegal Diana Sims who was very helpful an detailed about the case. She and Mr. Stevenson were able to get me a substantial settlement. I highly recommend Joey Gilbert law to anyone who has been in an accident as well."
Darbie
Joey Gilbert Law Client
"I was involved in a serious motor accident, and didn't have any health insurance mid treatment post accident. I came to Joey's office, and was assisted by his paralegal Diana Sims who was very helpful an detailed about the case. She and Mr. Stevenson were able to get me a substantial settlement. I highly recommend Joey Gilbert law to anyone who has been in an accident as well."