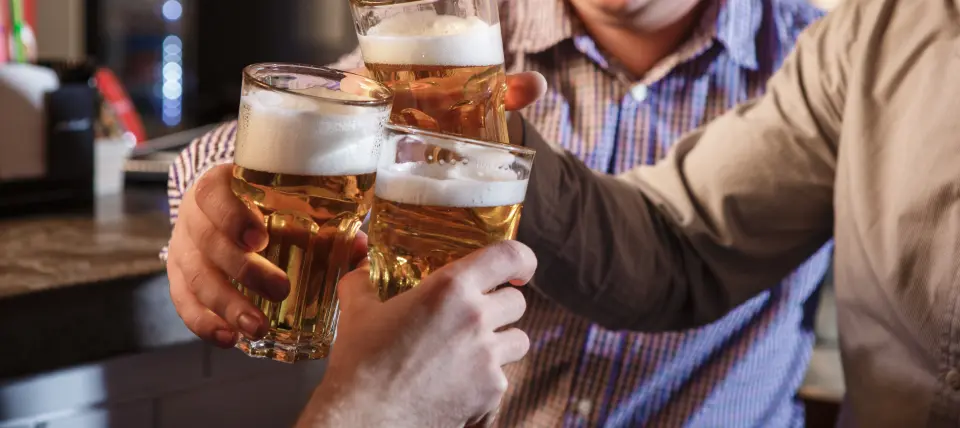 Everyone understands that a DUI charge comes with a monetary penalty, but can you afford the "hidden" cost of legal hassles, loss of dignity, lost time and future problems it also brings?
You find yourself in a situation where you've had a drink or two more than you planned. It's a pretty common situation so you think you're okay to get behind the wheel with the attitude of "I can beat the odds of being pulled over". Then you see the blue lights flashing in your rearview mirror. In reality, you're not driving as well as you expected. In hindsight, you would do anything to undo your poor decision when you see that police officer start to follow behind you. But it's too late. When they pull you over, the police are going to ask if you've been drinking.  And when you answer, they're going to know either way, regardless of what you tell them.  It's their job to know, they deal with this situation every day and they've heard it all. You're going to get a DUI if you drive impaired and that is the reality of this scenario.
So, what will you do when faced with the prospect of a DUI? Are you going to refuse to take a blood, breathalyzer, or urine test? Or, are you going to make obvious lies to the officers? Being in this situation will make the most hardened spirit desperate and nervous. This is a biological reaction – your desperation is going to show. Whether you choose to submit to a test or not, you're getting a DUI either way in Nevada. According to Nevada Drunk Driving Laws and Penalties, when you get your first offense, you may receive up to six months in jail with up to $1,000 in fines, plus at least 185 days of license revocation. Additionally, when you refuse a blood or breath test in Nevada, you will get 1 year license revocation.
You may regret your poor decision to overestimate your driving skills, but remember, anyone can make a mistake. After getting a DUI, you have to move on to the next steps to ease your penalty level. For example, you only have seven days from when you are arrested to request a DMV hearing.
Can you handle reducing the period to stay in jail and fines yourself? The short answer is NO. It's extremely difficult for someone with no legal experience or training to assess the strengths and weaknesses of a DUI case. Besides, DUI law is complicated and constantly changing. A smart decision is to get the opinion of an experienced Reno DUI attorney.
It's imperative that you contact a DUI lawyer in Reno as soon as possible. At Joey Gilbert Law, we make the best use of your time to build the strongest argument by analyzing your police report and any other case documents. Meeting face-to-face is the best way to gauge viability options.
If you are looking for a DUI attorney in the Reno/Tahoe area, visit us. You won't find anyone that will FIGHT harder on your behalf. We offer DUI case pricing specials so make sure to call us today at 775-210-1501 to learn more.